In the second of a three-part Out & About series, the Scribe takes a walk through some of London's museums and checks out the exquisite fashion-related exhibitions. And if you're planning to visit London in the coming months, make sure to pencil a visit to one of these exhibitions into your itinerary.
It is without a doubt that Guy Bourdin is one of the most prolific fashion photographers ever. Known for his use of theatrical lighting, dramatic graphic composition and a saturated colour palette, his groundbreaking works of (photographic) art has been been frequently imitated in many fashion editorials, art and even pop culture.
Bourdin's images, especially those he shot for French Vogue in the 1960s and 1970s, often evoked sophisticated yet scandalous tableaux where, as British Vogue describes, "clothes and accessories took a back seat to a shadowy, titillating vision of life". Despite his iconic status as a revered fashion photographer, Bourdin remained relatively obscure.

It was reported that he refused to sell or exhibit any of his photographs and turned down offers to publish monographic studies of his work. At the height of his career, Bourdin's work can only be viewed on the glossy pages of fashion magazines.

Which is why the Guy Bourdin: Image Maker exhibition at London's famed Somerset House is a must-visit for any fashion lover.
The exhibition features more than one hundred images of his best-known work as well as previously unseen works from his own archives. This retrospective is perhaps the most comprehensive look at Bourdin's career as a photographer.
Walking through the exhibition, you cannot help but to stare in awe at the many technicolour photographs on display. It chronicles Bourdin's career from 1955 to 1987, charting his artistic development from his early days in Paris to his revolutionary years as a visual storyteller.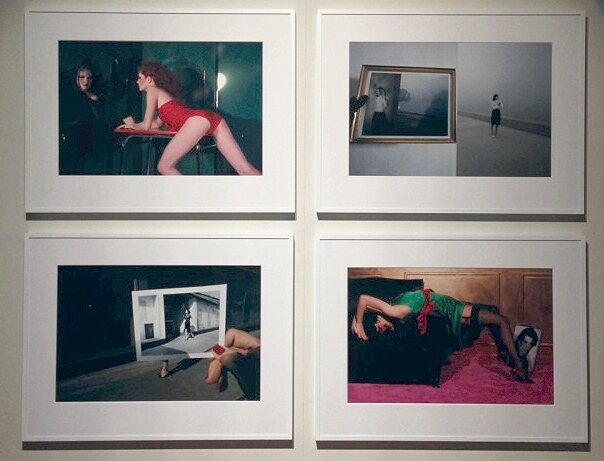 Image credit: Guy Bourdin Estate
Guy Bourdin: Image-Maker exhibition is on now till March 15 at the Somerset House in London. For more information and to purchase tickets, visit the Somerset House website.