While it is not uncommon to find textiles such as batik, sari and songket used to make traditional Asian wear, designer Priscilla Shunmugam has cleverly turned these typical concepts on its heads with her womenswear label Ong Shunmugam. Founded in 2010, the label is known for combining key Asian elements with a western aesthetic. Through her artful adaptations, the lawyer-turned designer has successfully married the two worlds, thereby creating unique offerings of wearable dresses as well as separates, priced from $299, for the stylish women of today. They include high-waisted peplum skirt done in colourful Javanese batik and skater dresses in luxe Indian sari fabric and Thai brocade.

"What sets us apart (from other womenswear labels) is that there is, first of all, nothing trendy about what we do. We make and sell beautiful clothes and we treat our products, as well as our customers, exactly the same way as any other decent international label does," says the Malaysian-born designer.

While the label first gained attention for its modern interpretation of the cheongsam, it has since evolved to the creating of new, interesting shapes and silhouettes. And if you're looking to stand out even more from the sea of ubiquitous LBDs, the four-year-old label also offers bespoke services (from $900).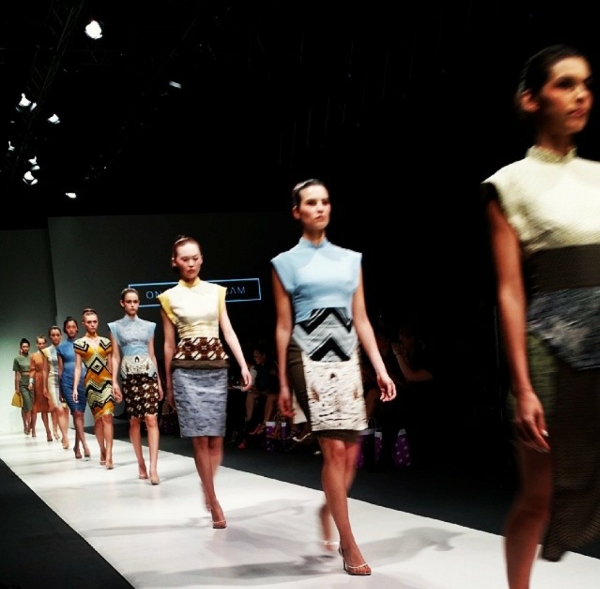 The Ong Shunmugam Atelier is located at B1-36 Hong Leong Building.